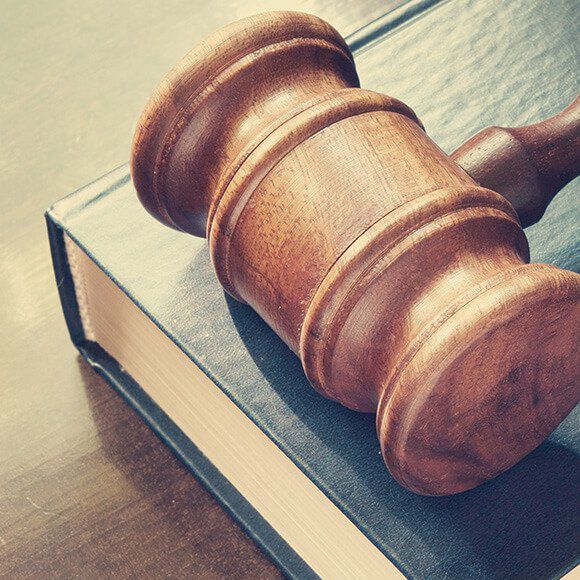 REPEALING ATTORNEYS' FEE LAW HARMS WORKING-CLASS FLORIDIANS
Feb. 24, 2023
There is a proposed bill presented to the Florida Legislature, which, if enacted, would repeal Florida Statute §627.428.
Governor DeSantis, in his Press Conference last week, discussed how some lawsuits against insurers over $50 Dollars, lead to thousands of dollars in attorney's fees because of Florida Statute §627.428.
I've practiced law here in Florida for more than 40 years now. A large portion of my practice, from the very beginning, is representing individuals, families, and local small businesses in disputes caused by insurance misconduct.
I've lost my share of those disputes, and I've won a few.
There are two very important things I'd like to discuss with you, common to each and every one of these disputes.
First, every one of the folks I've represented had insurance, and they were each in dire straits because of disputes with their insurance companies.
Here are just a few examples:
A young woman in Dade County, who needed supplemental oxygen to survive, whose health insurer decided that the supplemental oxygen was too expensive, and it was certainly cheaper for her to suffocate.
There was the practicing physician and his wife in Lake County, whose young son was afflicted with Adrenoleukodystrophy, which disease required thousands and thousands of dollars a year to manage, but their health insurer decided to lower the $1 million-dollar annual limit to a $1 million lifetime limit.
A young Broward County employee who had an intractable heart condition, which placed him, at his young age, at great risk for a stroke. Medications were not helping him, and his wonderful cardiologist recommended a Watchman Device, which had been approved by both the FDA and Medicare. His health insurer stubbornly refused to authorize the Watchman Device, despite multiple appeals by both our client and his physicians, until, he ultimately had a massive stroke, causing enormous physical damage to him.
The Suwanee County school teacher, whose health insurer refused to pay for her desperately needed surgery which cost over $70 thousand dollars, based on an incorrect interpretation of its own policy.
There was a Martin County doctor whose health insurer, there and throughout Florida, refused to pay claims, and when it finally did pay them, it woefully underpaid them.
The young wife and mother in Indian River County fighting a debilitating and progressive demyelinating disease, whose health insurer decided to stop paying for the desperately needed drug therapy.
The Duval County husband and small business owner whose insurer refused to authorize Proton Beam treatment for his prostrate cancer.
A Volusia County small business owner who was cheated out of hundreds of thousands of dollars by a life insurer and its agents, just before the national economy and his own business went through the great recession in 2008 – 2010.
The young family in St. Lucie County whose wife and mother was diagnosed with a deadly cancer that took her life, and their health insurer refused to authorize her to receive treatment at a cancer center.
The young woman in St. Lucie County, who was rendered an incomplete quadriplegic in an automobile accident whose health insurer refused to cover any of her claims.
The small business in Martin County whose workers compensation insurance was wrongfully cancelled, and when one of its employees was very seriously injured it was faced with enormous exposure.
A young lady from Dade County who unintentionally caused an accident, but whose automobile insurer refused to pay the claims of several victims, leaving her and her father with judgments against them for several million dollars.
The Duval County beachfront homeowner whose home was destroyed by a hurricane, whose homeowners' insurer claimed the loss was due to flooding but not a windstorm, and refused to honor his claim.
The family in Marion County who, after they lost their teenaged son in an accident were cheated out of their automobile insurance policy benefits by the insurer and its claims personnel.
The spouse of a Lee County Firefighter, badly injured in an automobile accident, whose health insurer refused to authorize the back surgery she needed because of her injuries, claiming that the surgery was not medically necessary.
I think it is worth mentioning, that I'm not an advertiser, and I've always practiced law in my own small firm, when each of these folks entrusted their insurance dispute to me. Over the years, I've had folks contact me, either directly, or through other attorneys, throughout Florida.
The second important thing, common to each of these disputes, is that not a single one of these folks were in any position to afford to hire a competent attorney on an hourly fee basis.
In each of these disputes, if our clients had been forced to pay the costs of the litigation and pay a percentage of money they recovered, they would not be made whole, and would, instead, still face the problems caused by the misconduct of their insurer.
Thank goodness for them, and our present and future clients, Florida has a very strong statute that says, with very few limitations, that if they prevail in court, the insurer will have to pay for their attorney's fees.
That means, that the clients whose situations I outlined above, were able to have us represent them, in some cases for several years, in some very contentious and expensive litigation, and we did not charge them a penny for attorney's fees.
That Attorney's Fees Statute §627.428, was enacted by the Florida Legislature, 64 years ago in 1959, long before I began to practice law.
If the Statute is now repealed, how many folks, in dire, or catastrophic situations, due to insurer misconduct, could afford to hire a lawyer, and could anticipate being made whole?
That example that Governor DeSantis gave in his Press Conference last week, is a far cry from the lawsuits I've outlined above, and those lawsuits are not being brought by Floridians like my clients.
Instead, those lawsuits are being brought by commercial entities, primarily in the medical bill collection area.
You may not know this, but when you visit your health care provider, quite often the paperwork you sign includes an assignment to the provider of your rights under your health insurance policy.
Before I wrote this essay, I researched on Westlaw, the following abbreviation and phrase in the Florida Appellate opinions, "A/A/O, which is an abbreviation for: "As Assignee Of".
I urge you, and the legislature, to do that same research. There are hundreds of appellate decisions where the lawsuit against the insurer was brought by a commercial entity seeking to collect a medical bill from an insurer, as an assignee of the insured person.
If the legislature wants to curb those types of small, di minimus lawsuits by medical bill collection entities which lead to statutory attorney's fee awards, that Governor DeSantis mentioned, there are more limited and focused ways to do so, without taking away the benefits provided to Florida citizens, their families, and Florida small businesses since 1959.
Regular folks, like my clients need to retain the ability to bring their insurers to account when they violate the law and their policies.
Regular folks, like my clients need the protection provided to them by Florida Statute §627.428.